Apple Pay
Pay with a SpectroCoin Visa card using Apple Pay in stores, apps or online. Use your iPhone or Apple Watch for contactless payments.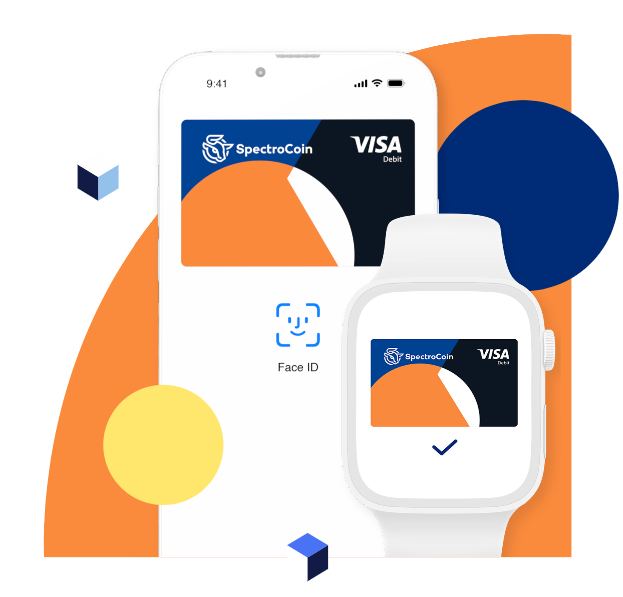 Pay in stores
Pay everywhere where Apple Pay or contactless payments are supported by touching your device.
Pay in apps and online
Choose Apple Pay as a payment method, and forget about filling out your card details forever.
How to add a card to Apple Pay?
Open the Wallet app on your iPhone.
In the Wallet app, tap the Add button (+).
Tap "Debit or Credit Card" to add a new card.
Scroll down the list and tap "Add a Different Card".
Tap "Continue".
Follow the steps on the screen to enter your card details.
You will need to Log in to your SpectroCoin account and go to the "Card" section to check your card details if you want to add a Virtual card or do not have a physical card with you.