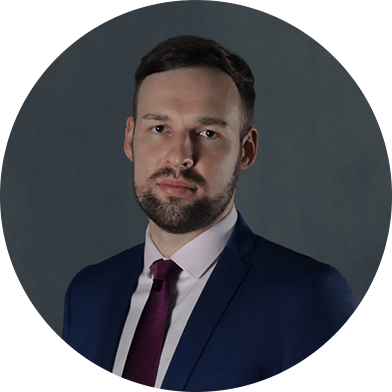 Justas Dobiliauskas – Co-founder of SpectroCoin
Co-founder of SpectroCoin
Justas Dobiliauskas manages the technological side of SpectroCoin. He has a vast academic background in the field, having studied Programming Engineering and Security of Information & Information Technologies at Kaunas University of Technology. While still being at the university, he developed his first platform – a local virtual currency exchange – from scratch. After a few years, he built the SpectroCoin platform.

Along the years, Justas and his team of developers have created an extensive IT infrastructure that consists of system integrations and application to cater to more than 1,000,000 registered users worldwide and serve their everyday operational needs.

Justas is a believer in peer-to-peer software. His final thesis at the university analysed distributed peer-to-peer file storage systems. His experience in IT development for the sector of finance includes a career as a developer at IT companies contracted to huge European financial institutions, telecommunication services providers, and municipalities.