The public key contains a string of letters and numbers, from 26 to 34 characters, usually generated from the private key. As prevention against visual ambiguity and fraud, the uppercase letter "O", the number "0", the uppercase letter "I" and the lowercase letter "l" are excluded from the set.
Commonly, a bitcoin public key starts with the number 1 and requires a
private key
to unlock the assets. A different version, called multi-signature public key, starts with the number 3 and more than one private key must be provided in order to reach the assets.
| Format | Example |
| --- | --- |
| Public key (Bitcoin address) | 1DSsgJdB2AnWaFNgSbv4MZC2m71116JafG |
| Multi-signature public key | 3J65t1WtEk25CNmQviecrnyiWadfRhWNLy |
Private and Public Key pair
A public key coupled with a private key helps to keep a user's holdings secure in the digital ecosystem. As the term "public" suggests, a public key is a unique personal address that is shared in the blockchain and everyone can see it, while a private key works as a password that you must keep just to yourself.
A bitcoin public key is tied to only one private key, which is needed to verify the signature by the receiver. This means that the private key owner is the only one who can perform the encryption of it. Since it is impossible to regenerate the private key from a public key or address, if an owner loses their private key, any bitcoin or altcoins located at this public address will be inaccessible. However, if the owner loses the public key, it is possible to recreate it with the private key.
A bitcoin public key is made up of an extremely long string of numbers, so it is compressed and shortened to form the public address - which is like a bank account number. When two people enter into an agreement in which one sends the other bitcoins or other cryptocurrencies, they reveal their public addresses. The public address is a hashed version of the public key and users can make as many public addresses as they want in order to receive bitcoins.
Find Your Public Address at SpectroCoin
After logging in to your SpectroCoin account, you will be taken to the cryptocurrency wallets page that is listed under Account > Wallets.
You can add additional wallets for existing currencies by clicking on "Edit" at the right-top corner and selecting the "Add Account" option.
Manage each sub-wallet by clicking on "View Account". Make sure that you have chosen the specific wallet to which you want to receive cryptocurrencies. If you send assets to the wrong address, you will not receive your cryptocurrency.
After that, you will see the QR Code and a string of letters and numbers. This is your Public Address (Wallet Address), a hashed version of your public key. In order to avoid mistakes in the address, SpectroCoin suggests that you use the "Copy Address" function or scan the QR code.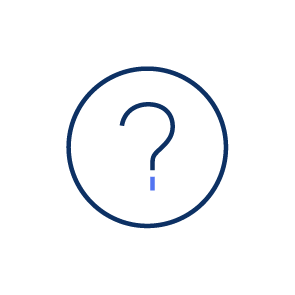 Are you brand new to SpectroCoin? Visit SpectroCoin Help pages for more information to help you navigate the SpectroCoin ecosystem or contact us via the "Live Chat" option available on our website.