If you want to buy cryptocurrency, bitcoin is still the number one coin on the crypto market. Buying bitcoins has become simpler than ever because it can be done with a variety of methods. Also, bitcoin functions - it is used as a reference for the value of other coins and also for most transactions in the market. This is mostly because bitcoin is traded on every cryptocurrency exchange and has a very good liquidity.
How to buy cryptocurrency?
Create an account

The best way to buy cryptocurrency is by opening a blockchain wallet on a website like SpectroCoin. You can use it to buy, sell or exchange bitcoin for other digital or traditional currency. In addition to Bitcoin, SpectroCoin offers cryptocurrency pairs including Ether, Xem, and Dash and over 20 different fiat currencies. Among them are the United States Dollar, British Pounds, Japanese Yen, Turkish Lira, Euro, Russian Ruble and more, so you can store funds in your local currency as well.
Secure your account
SpectroCoin offers you the possibility of setting a two-factor authentication method for your account login. Also, users will be required to input a 2FA key when performing withdrawals or changing their profile information. Make sure you choose an authentication method that you can ensure the security of, whether it is SMS, Google or email. Even though your SpectroCoin account login details can be stolen, without the 2FA code your funds cannot be withdrawn from your account.
Add a blockchain wallet
The most convenient wallets for casual bitcoin buyers are online and mobile wallets that allow quick and easy access to bitcoin and other cryptocurrencies. To get you started, you are automatically provided with a number of wallets. Your digital wallets can be used to store cryptocurrency until you are ready to spend or exchange them for another currency.
Verify your identity
You need to verify your account before you can buy cryptocurrency with fiat currencies, credit or debit cards, and a couple of other payment methods. With Know Your Customer (KYC) and Anti Money Laundering (AML) regulations, many exchanges now require identity verification to set up accounts. While it is an extra step, it helps to ensure the safety of our services. Learn why you should verify your SpectroCoin account
here
.
Add a payment method
Exchanges accept a variety of payment options and SpectroCoin is no exception. Search for your country in the
supported countries
list at SpectroCoin and then select your payment method among the ones available: local bank transfer, credit or debit card, e-wallet, and many more that you would like to use to buy Bitcoin, Ether, XEM or Dash.
How to buy bitcoins at SpectroCoin?
When you buy bitcoins via a cryptocurrency exchange, the seller is using a blockchain wallet to transfer the ownership of the coins to you. Once your purchase is complete, you become the owner of the coins and not e.g., SpectroCoin. After the exchange has received your payment, it will purchase the corresponding amount of bitcoin on your behalf, and deposit it in an automatically generated digital wallet on the exchange.
Since most cryptocurrencies can be purchased with bitcoin or ether, SpectroCoin is a great platform to use whether you want Bitcoin, Ether, XEM or Dash. Even though BTC and ETH are set as the main pairs in most of the exchanges, SpectroCoin offers a wide range of altcoins and fiat currencies. SpectroCoin also has apps on the Android and iOS App Stores, making it easy for you to buy cryptocurrency on the go.
Don't have a SpectroCoin account yet? Click on " Sign Up", and you will be able to fill in the registration form. After completing it, you will receive a confirmation email. Once the email is received, click on the link to complete your registration.
How to buy bitcoin through bank transfers (SEPA)?
Go to the "Deposit" section in your EUR wallet.
Select the country, wallet account and amount you want to receive to your SpectroCoin wallet.
Select your local Bank as the payment option:

For manual payments, select it under the "Bank" subsection;
For automatic/instant payments, select it under the "Bank Auto" subsection.

If your bank is not present in the list, select SEPA (Single Euro Payments Area).
Click "Pay" and confirm the transaction either by making a transfer manually or automatically.
Finally, after you receive the funds in your SpectroCoin account, go to the "Exchange" section.

For your convenience, a video tutorial is available:
In the "Pay currency" field, select the currency you have deposited, then input the amount of money you want to buy bitcoins with.
Select bitcoin (BTC) as the "Receive currency" and click "Submit".
How to buy bitcoin with a card?
Link your credit or debit card to your SpectroCoin account.
Go to the "Deposit" section in your SpectroCoin Bitcoin wallet.
Select the country, currency, and amount you want to receive to your wallet.
If you have more than one card linked to your SpectroCoin account, select the card you want to use to finalize the deposit.
Select your card type as a payment option and click "Pay".
After receiving the funds to your SpectroCoin account, go to the "Exchange" section.
In the "Pay currency" field, select the currency you have deposited.
Input the amount of money you want to buy bitcoins with.
Select bitcoin (BTC) as the "Receive currency" and click "Submit".
For a quick tutorial on how to buy bitcoin with credit and debit cards, please check our video:
Can I buy partial bitcoins?

Bitcoin is a digital currency which can be divided into one hundred million pieces. This is very useful, as people can purchase smaller bitcoin units for day-to-day transactions. You can buy, sell, send and receive a tiny fraction of bitcoin called a satoshi via SpectroCoin cryptocurrency exchange.
How long does it take to buy bitcoin at SpectroCoin?
SpectroCoin allows its users to buy bitcoins instantly. Cryptocurrency exchanges, such as SpectroCoin, maintain a certain liquidity level for daily transactions.For this reason, if a user is buying a bigger amount of bitcoins than what is set as a daily limit, it might take a bit longer for the money to reach their digital wallets.
How to check if I have received bitcoin?
Major cryptocurrencies run on public blockchains, which means that each transaction happening on the Bitcoin blockchain is saved and can be seen online by anybody. You can check if you have received bitcoin in a
bitcoin block explorer
. Some exchanges, including SpectroCoin, offer off-chain transactions that are free and do not require confirmations. These transactions do not appear on the blockchain and customers have to check their personal SpectroCoin Bitcoin wallet in order to see if they have received bitcoin.
Where to spend bitcoin?
As you already know how to buy bitcoins, you are probably wondering where to spend them. Bitcoin has become more ingrained in our everyday lives and, as a result, there are more options available to actually spending it. If you are looking to spend it, instead of selling or trading your cryptocurrency, it is way easier for bitcoin owners to purchase goods online, as over 100,000 merchants worldwide accept bitcoin, with some sites being specifically developed to accommodate cryptocurrencies. A variety of places that accept bitcoin as payment can be found online, but you may be surprised to find that, depending on where you are, you might be able to find a local bitcoin-accepting shop near you.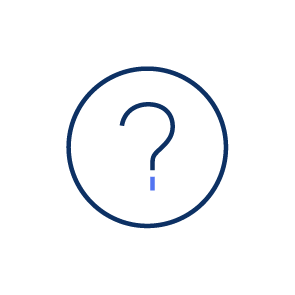 Have more questions? Visit SpectroCoin Help pages for more information to help you navigate the SpectroCoin ecosystem or contact us via the "Live chat" option available on our website.