How to participate in the SpectroCoin affiliate program?
The 10% commission from the fees that your referrals pay to SpectroCoin will be deposited into your SpectroCoin EUR Wallet. Fees paid to partners and 3rd parties are not included in the referral program.

Click on "Sign Up" and fill in the registration form.After submitting it, you will receive a confirmation email. Once you receive the email, click on the link to complete your registration. Please note that the letter might be in the Spam folder.
Visiting the referrals page, you will be able to share, tweet or post your referral link on social media. You may also use SpectroCoin's media kit to organize a bigger advertising campaign on your website.
When people click on your referral link, they are redirected to the signup page on SpectroCoin.
After your affiliate starts using SpectroCoin services and makes their first transaction (for example, money exchange) in the SpectroCoin platform, you will get 10% from the fees (in this case, exchange rate) paid to us. It can take some time for payments to be processed, so they may not arrive immediately.
The payout is made every day, as long as the minimum sum of 1 EUR is reached.
To check how many people have used your link as well as the amount of revenue you have earned, go to the "Profit Summary" tab.
How SpectroCoin tracks referrals?
Each SpectroCoin referral link has a special code at the end of the URL to identify your account, i.e.
https://spectrocoin.com/en/signup.html?referralId=youraccountnumber
. You can create referral links to any page on spectrocoin.com domain.
When the visitor follows your affiliate link to SpectroCoin, the system registers this referral and places a cookie on the visitor's computer. After the conversion is made, the affiliate system checks for a cookie and tracks your referral.
The process is fully automated for the best possible reliability. For this reason, you can run multiple referral campaigns and track different referral sources without getting developers involved - simply customize your referral link by setting up your track IDs, i.e.
https://spectrocoin.com/en/signup.html?referralId=youraccountnumber&refTrackId=xxx.
Where not to use SpectroCoin referral link?
Due to the risk of fraud, duplicate or fake accounts, and other reasons, it is prohibited to promote your SpectroCoin referral URL through the use of paid advertising and to use "SpectroCoin" branded terms in your ad copy. This includes, but is not limited to, bidding or running ads on search brand keywords that include "SpectroCoin" and similar variations.

You can use any channel you want to reach potential referrals. However, even though we make a good faith effort to do the payouts, those who promote their SpectroCoin referral links on malicious and unsafe sites will have their referral links deactivated.

In addition, SpectroCoin reserves the right to change the terms of the SpectroCoin affiliate program at any time due to changing market conditions or other reasons.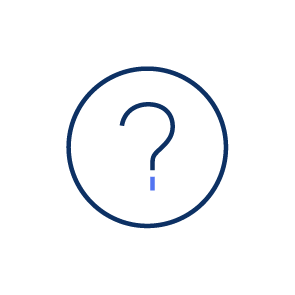 Have more questions? Visit SpectroCoin Help pages for more information to help you navigate the SpectroCoin ecosystem or contact us via the "Live chat" option available on our website.