For those who are actively using bitcoins or any other altcoins on a daily basis, a mobile bitcoin wallet is an essential tool. Bitcoin mobile wallet runs as an app on your smartphone or tablet, storing your private keys and allowing you to make payments directly from your device.
Since mobile wallets are fastly becoming one of today's most popular payment technologies, user experience is an important factor to look for when choosing it. As the world is getting even more digital and users are saving all their financial and personal information in apps, implementing a comprehensive and effective security system is the ultimate goal of any financial services provider.
1.4.1 SpectroCoin bitcoin iOS app offers an enhanced security and user experience, a wide selection of cryptocurrencies, and more deposit options. To manage your finances even easier and more convenient, the app is available from iPhone 4 to iPhone X.
Get SpectroCoin's bitcoin iOS app instantly:
Before installing the iOS Bitcoin wallet to your iPhone or iPad, please check the version of your Apple device operating system. Make sure that you own an Apple device – iPhone, iPad or iPod touch, that is running iOS 7.0 or later.
To download the latest version of SpectroCoin's iOS bitcoin wallet app, please visit SpectroCoin's Apple app store.
If you already have an account at SpectroCoin, fill in your login details, such as email address and password, or do it via your Facebook or Google account.
If you are new to SpectroCoin, simply use the in-app user registration. After completing the registration, you will receive a confirmation email. Please note that the letter might be in the Spam folder.
Just click on the link provided in the email and complete your registration.
Advantages of having a bitcoin wallet for iPhone or iPad:
Instantly access your SpectroCoin blockchain wallet and make your financial operations on the go.
Encryption and cryptography are used to guarantee that your assets will remain completely safe.
SpectroCoin's bitcoin wallet for iPhone, iPad, and iPod touch offers the possibility to send and receive Bitcoin (BTC), Ethereum (ETH), NEM (XEM) and Dash (DASH).
Buy cryptocurrency from nearly anywhere in the world by linking your credit or debit card to your bitcoin wallet app. You can then purchase over 20 types of crypto and fiat currencies within seconds.
Experience the benefits of P2P transactions - send assets instantly and for free to your business partners or friends who use SpectroCoin.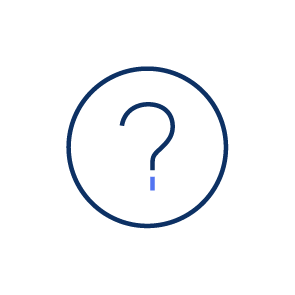 Have more questions? Visit SpectroCoin Help pages for more information to help you navigate the SpectroCoin ecosystem or contact us via the "Live chat" option available on our website.